Corporate responsibility program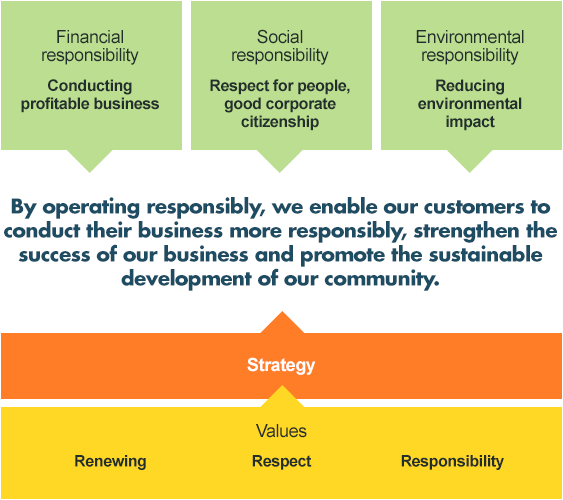 We aim to be pioneers in communications
Nordic Morning's corporate responsibility (CR) work is based on the triple bottom line: people, profit and planet. These three elements correspond to areas of social, financial and environmental responsibility, respectively, and form the basis of our CR approach.
Supported by our values of renewal, respect and responsibility, the CR program is firmly integrated within Nordic Morning's business strategy.
We developed our CR program in 2010, and an important part of that process was our dialogue with stakeholders in order to map their expectations. We have further measured employee expectations through our staff survey and taken in the views of Group management through interviews.
CR aspects
During our CR development project in 2010, we also defined which aspects are the most relevant for our work and which ones best reflect our desire to be a leader within the Nordic communcations industry.
We aim to be pioneers in developing communications, raising awareness of sustainability, enhancing environmental responsibility, attracting and retaining
employees, developing good leadership and promoting diversity. In addition to this emphasis on leadership, we also want to prioritize our relationship with our stakeholders.
This will allow us to be a reliable partner, develop openness and transparency, focus on knowledge sharing, promote work-life balance, and provide our staff with career and competence development opportunities.
Annual re-evaluation
We re-evaluate the CR aspects annually. At the end of 2013, we decided that the aspects we selcted in 2010 are still valid for us, and nothing was added or removed.
The full significance of CR for our stakeholders and its impact on Nordic Morning are described in the CR criteria table below.
The criteria have been selected and their significance and impact have been evaluated by the Group's CRI team, the CEO and the management of Group companies.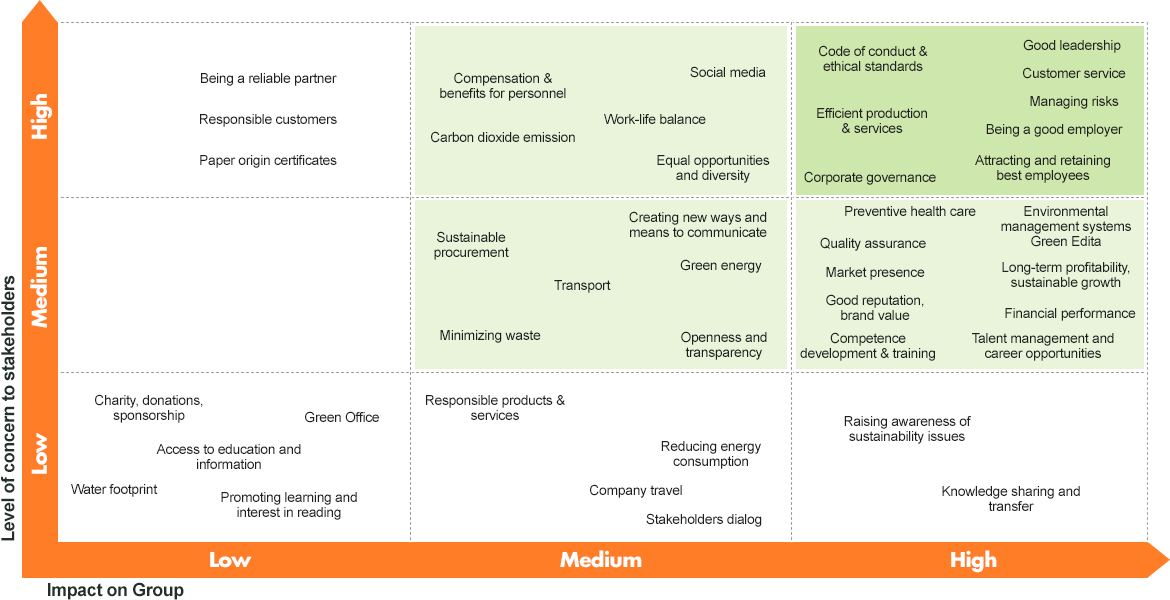 Our key stakeholders are employees, customers, the owner the Finnish state, partners, competitors, unions, the end users of our services and products, non-governmental organizations and society as a whole.
A dialogue with our stakeholders is an essential part of our business. In order to succeed and develop as a company, as professionals, as an employer and as a partner, we need to listen to our stakeholders attentively.
In 2013, we started a blog about communication. We publish a twice-monthly blog post about a communication challenge relevant to our customers. We also started to use LinkedIn and Facebook for communicating with our stakeholders. On our web site we share information in English, Swedish and Finnish.
We enhanced internal communication by publishing stories about employees and the Group companies' business more frequently on our intranet, Plaza.
We have defined 'Code of conduct and ethical standards' as one of our most important CR aspects. In 2012, we created Nordic Morning's Code of Business Ethics (COBE). It outlines the principles that everybody working for the Group has to follow in their everyday work and in relation to colleagues, employees, the company, partners and other key stakeholders. The Code involves our business partners as well.
In 2013, we communicated the COBE to the staff and its principles were discussed in small groups in every group company. We have also created a web tool which helps our employees to learn about the COBE.
In 2013, Nordic Morning sold products and services to its customers for the total amount of EUR 123.6 million (115.5) and spent EUR 65.6 million (58.6) on buying goods and services from partners.
Nordic Morning produced financial added value for stakeholders totaling EUR 52.2 million (59.1). Most of this value, EUR 48.4 million (51.3), was distributed to personnel in the form of salaries, pensions and social costs. No dividend was distributed to the owner.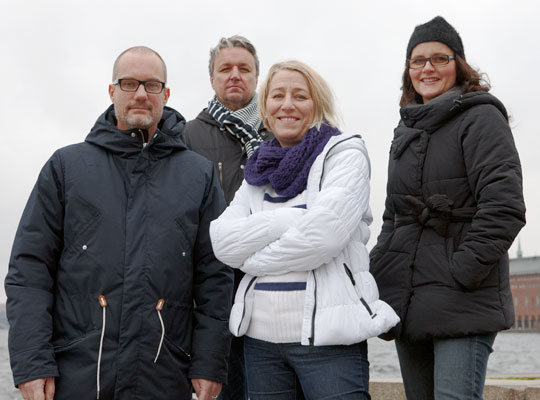 Employees
Good leadership is considered our most important CR aspect. Almost equally important aspects are 'being a good employer' and 'attracting and retaining best employees'.
Our HR strategy emphasizes management, competence, commitment and wellbeing. The goal is to raise managerial work at Nordic Morning to a level that supports the wellbeing of employees and their commitment to the company.
In 2013, we launched two important management development projects, one for the subsidiaries' management teams and one for the young potential future leaders. The Group management team's working methods and interaction were also developed.
As part of the development of managerial work, we defined a Nordic Morning management profile comprised of 12 traits. Business competence is significant, but emotional intelligence and people management skills also carry substantial weight. Read more about how we developed management and leadership at Nordic Morning in Social responsibility.
The other main strategic goal is that all employees had the possibility to develop as experts and perform well in their work. In 2013, we started business specific competence development programs for employees.
Intranet Plaza is a central forum for the Group's internal dialogue with employees located in several different companies and countries. While promoting the spirit of togetherness, Plaza unites our employees across state and company borders.
In 2013, 68 percent of the Group's staff had at least one development discussion with their manager (2012: 85%).
Once a year, we execute a Group-wide staff survey. In 2013, 77 percent of our staff responded to the survey (2012: 72%).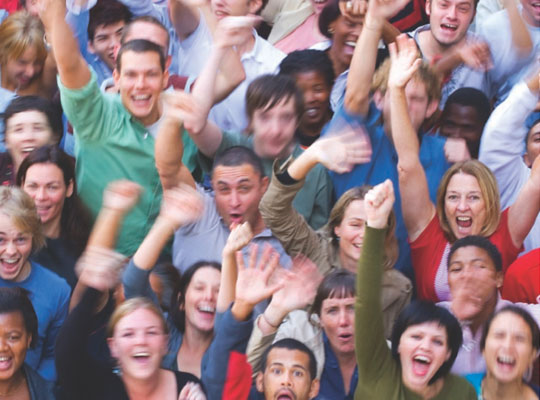 Customers
In the rapidly changing communications industry, customer expectations are changing frequently. Ongoing dialogue with customers is a fundamental part of our daily business. Most of the group companies carry out a customer survey annually in order to learn more about their customers' needs and expectations.
Nordic Morning breakfast seminars in Finland and Sweden highlight relevant topics in communication. The seminars are directed to our existing and potential customers but the speakers' video interviews are publicly available on YouTube.
In 2013, we decided to become more active on social media in order to strengthen dialogue with our customers and other stakeholders. We started a blog in which our communication experts discuss topics that are interesting and useful for those who work with communications in companies and other organizations. In addition, we established a LinkedIn account in which we share information about our services, blogs and important events.
Market research plays an important role in supporting our interaction with customers. In Finland, we utilize primarily research information provided by the Finnish Association of Marketing Communication Agencies, the Federation of the Finnish Media Industry, Finnmedia, and TNS Gallup. In Sweden we rely on information produced by the Institute for Advertising and Media Statistics (IRM, Institutet för Reklam- och Mediestatistik).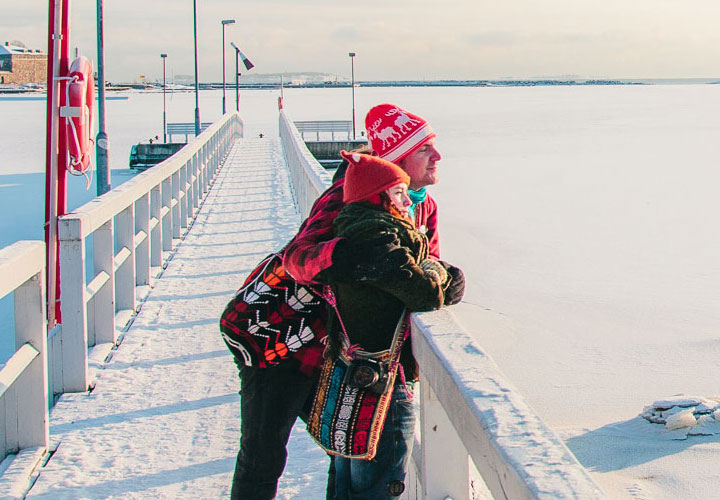 Owner
The owner of Nordic Morning, the Finnish state, is represented as a member of Nordic Morning's Board of Directors. Furthermore, the owner regularly receives information about our business in the form of various financial reports.
Memberships and certificates
Memberships
Nordic Morning is a member of several business and communications industry-related associations in Finland and Sweden.
The most important of these in Finland are the Finnish Association of Marketing Communications Agencies (MTL), the Federation of the Finnish Media Industry, the Finnish Marketing Association, the Finnish Book Publishers Association, the Helsinki Region Chamber of Commerce and Finpro. In Sweden, Nordic Morning is a member of, among others, the Finnish-Swedish Chamber of Commerce and the Swedish Marketing Federation (Sveriges Marknadsförbund).
Nordic Morning is a member of Finnish Business & Society (FiBS), a network of enterprises that promotes financially, socially and ecologically sustainable business.
Edita Västra Aros AB is part of the UN's Global Compact initiative. This is a strategic policy initiative in which businesses commit to complying with universally accepted principles in the areas of human rights, labor law, the environment and anti-corruption.
Edita Prima Oy is a member of the Environmental Register of Packaging (PYR).
Edita Bobergs AB is a member of the Swedish packaging industry organization REPA.
Certificates
Climate-neutral business
The Group's climate-neutral companies in 2013 were Edita Prima Oy, Edita Västra Aros AB, Edita Bobergs AB and Mods Graphic Studio AB.
These companies have reduced the carbon-dioxide emissions generated by their operations and compensated for the remaining emissions by funding UN-supervised clean development mechanism projects in India.
Green offices
Five of Nordic Morning's offices currently comply with the WWF's Green Office criteria. In the next few years, the goal is to broaden the Green Office system to cover all of the Group's offices.
Nordic Ecolabel
Edita Prima's production plant in Helsinki, Finland and Edita Bobergs production plants in Falun and Veddesta, Sweden are entitled to use the Nordic Ecolabel. The environmental impact of printing production has been considered throughout the production chain. Both the materials used and the production processes comply with the Nordic Ecolabel criteria.
Standard for environmental management
Edita Prima's production plant in Helsinki, Finland and Edita Boberg's production plant in Falun, Sweden are certified in accordance with the ISO 14001 standard for environmental management.
Forest certification
Edita Prima has certified its system for monitoring the origin of the wood fiber used in its paper in accordance with international standards from the Forest Stewardship Council (FSC) and the Programme for the Endorsement of Forest Certification Schemes (PEFC). Edita Bobergs has certified its system in accordance with the Forest Stewardship Council (FSC).
These printing companies are thus also entitled to use these labels indicating that the wood fiber used in their paper originates from a forest that is managed in a socially, ecologically and economically responsible way.